welcome to the page of wealth!
Here we have all the most wealthest women of all this link shows other wealthy women but i picked the top 3 for net worth, if it was made by them selfs or did family have a say in there wealth.: wealthy women.
Here's a count down of the most richest , inheritance or from the ground up building women to get where they are today! Sometimes i wonder on how did these women obtain there wealth? Some are enturepueners or some are aka "daddy girls" where they got it passed down to them but most have earned there wealth
Here's some pictures of the top 3 richest:
Delphine is the daughter of Bernard Arnault, the director and vice president of the famous Louis Vuitton (LVMH).
Vanisha Mittal is currently the wealthiest impending heiress in the world today because her father is Lakshmi N. Mittal, the chairman and CEO of ArcelorMittal, the largest steel making company in the world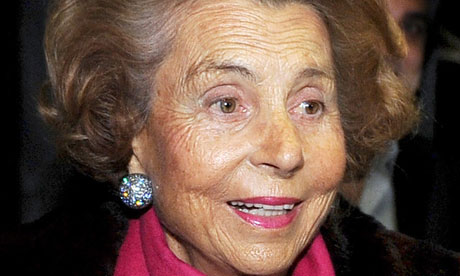 Liliane is not only the richest person in the whole of France, but she is also the richest woman in the entire world! Liliane Bettencourt is the head of L'Oreal, the largest cosmetics company on the planet
Here's is a list of the Top 3 Richest net worth of their wealth. These women are the top 3 of all women who is wealthy why did i pick these 3 women well, for one their net worth is the most of all the others. second these are name branded companys that they own or aprt of. third you rarely hear about them and how they got there there riches,yes there is others but they do not come nor compair to these 3 women here.
#01. Liliane Bettencourt 200 Billion
#02. Vanisha Mittal Bhatia 51 Billion
#03. Delphine Arnault Gancia 26 Billion